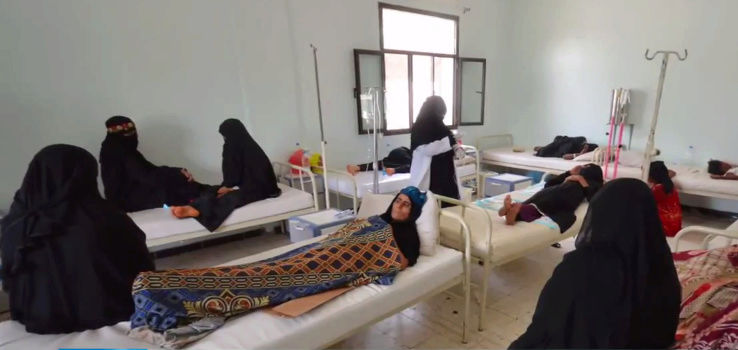 The Saudi-led coalition has been responsible for the deadly cholera outbreak in Yemen by causing shortages of humanitarian supplies and blockading the areas affected by the epidemic, a new study says.
According to the study published by London's Queen Mary University on Friday, 78 percent of cholera cases and 81 percent of deaths from the disease occurred in areas cut off from supplies due to the Saudi-led airstrikes and blockades.
Caused by ingestion of food or water contaminated with the bacterium Vibrio cholerae, cholera first became epidemic in Yemen last October and spread until December when it dwindled, but only to worryingly resurface again in late April.
The WHO says around 30,000 critical health workers have not been paid salaries during the past year and critical medicines are lacking.