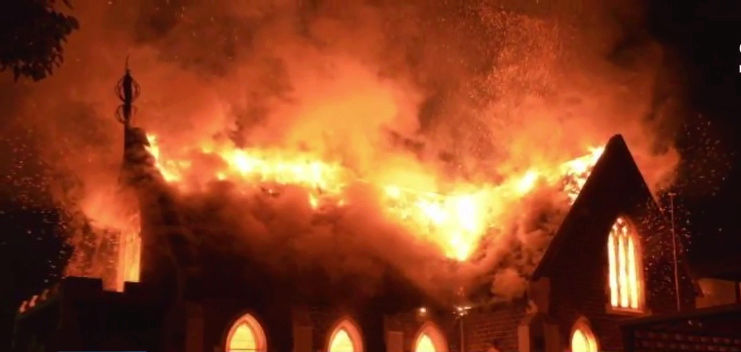 Three men will be charged with committing terrorism over arson attacks inspired by the Salafi group of ISIS on a Melbourne Shia mosque last year, Australian police said on Sunday (Aug 20).
Two men aged 25 and 27 - already in custody over planning a terror attack on or around Christmas Day last year - will be charged over the fires at the Imam Ali (as) Islamic Center in November and December.
The third man, aged 29, was arrested late Saturday and will face the same charge of engaging in a terrorist act, which carries a maximum sentence of life imprisonment, for the December arson attack.
"We're not saying that these were just arson attacks, we're going to allege that these were ISIS-inspired attacks," Australian Federal Police Assistant Commissioner Ian McCartney told reporters in Melbourne.
"They were designed to influence and put fear into a particularly group in the community." Assistant Commissioner Ross Guenther, the chief of Victoria state police's counter-terrorism command, said investigators believed the center, which doubles as a place of worship, was targeted as it was Shia.