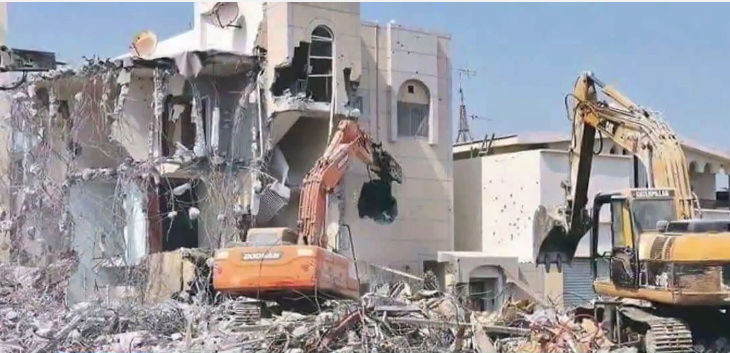 Saudi regime forces have reportedly razed a Shia mosque in the kingdom's oil-rich Eastern Province as Riyadh presses ahead with its heavy-handed clampdown on members of the religious community.
Local sources, requesting anonymity, said Saudi troops leveled Ayn Imam Hussain mosque to the ground in the town of al-Awamiyah, located some 390 kilometers northeast of the capital Riyadh, on Friday.
Video footage published on Twitter social media network showed dozens of concrete blocks and pieces of iron scattered around.
Since May, Saudi regime forces have imposed a deadly crackdown on Awamiyah – the hometown of late prominent Shia cleric Sheikh Nimr Baqir al-Nimr, whose execution by the Al Saud regime drew firm international condemnation and sparked mass protests across the Middle East.
Saudi authorities call the clampdown a "security campaign" against the gunmen there, and have used the measure as a pretext to launch almost daily attacks against the town, destroying residential areas, setting fire to buildings, and reportedly threatening the residents to either leave or face potentially deadly swoops.