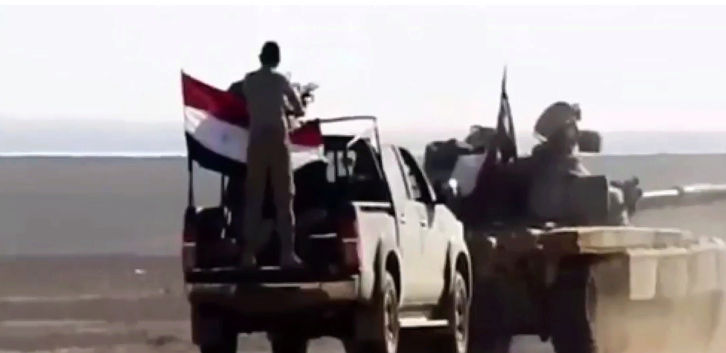 Syrian Arab Army (SAA) have carried out fresh operations against Daesh Takfiri terrorists across the violence-plagued Arab country, inflicting substantial losses on them.
A military source, speaking on condition of anonymity, told Syria's official news agency, SANA, that army units had established full control over the villages of Salba, Rasm al- Mazra'ah, Zanouba, Taweina, Hesso, Northern Makeimen, Southern Makeimen, Tibet Dakeij and Jebel Abyad in the eastern outskirts of the western province of Hama, located 213 kilometers north of the capital Damascus.
The source added that scores of Daesh extremists were killed or wounded during the military operations, and several vehicles equipped with machineguns were destroyed as well.
Syrian bomb disposal units are now combing the liberated areas for hidden ordnance and explosive devices, which Daesh Takfiris have planted there to slow down the advance of the army forces towards al- Uqayribat district.